Your Personality Snapshot
What words describe best describe your personality? After answering the questions below, TraitLab will generate a snapshot with hundreds of descriptive words based on your unique blend of personality traits.
TraitLab compares your responses to published research data about the relationship between personality traits and the words people use to describe each other. Words are ranked on their similarity to you, then the most similar words are visualized in a wordcloud, like these examples: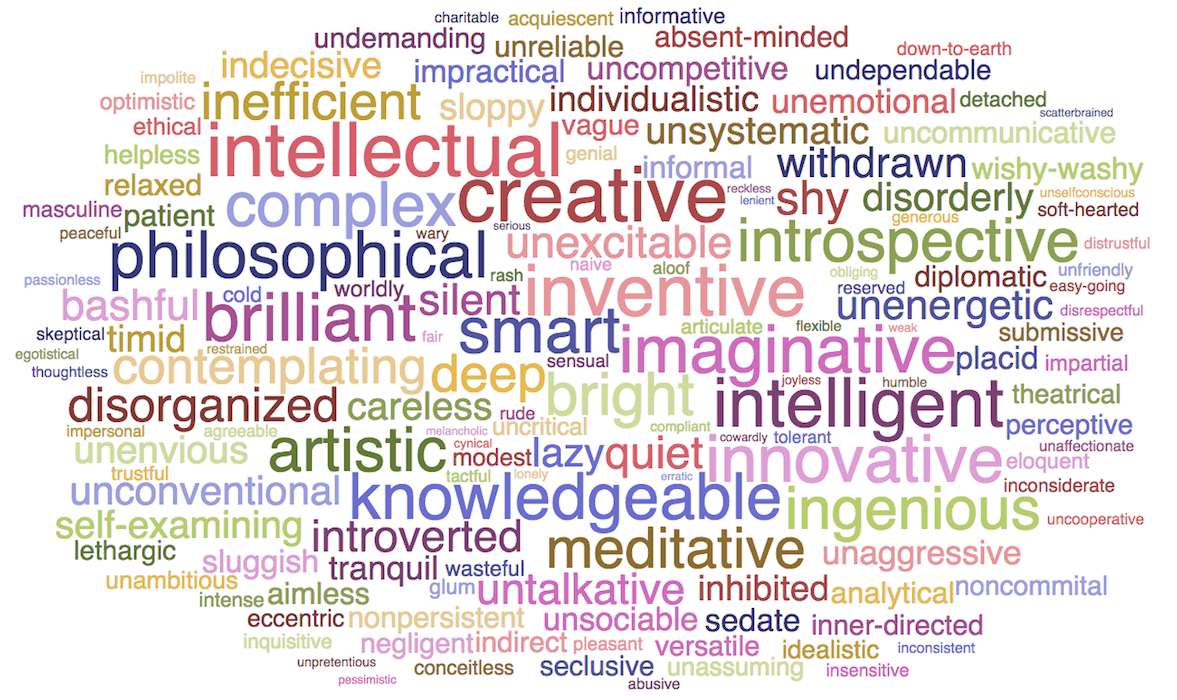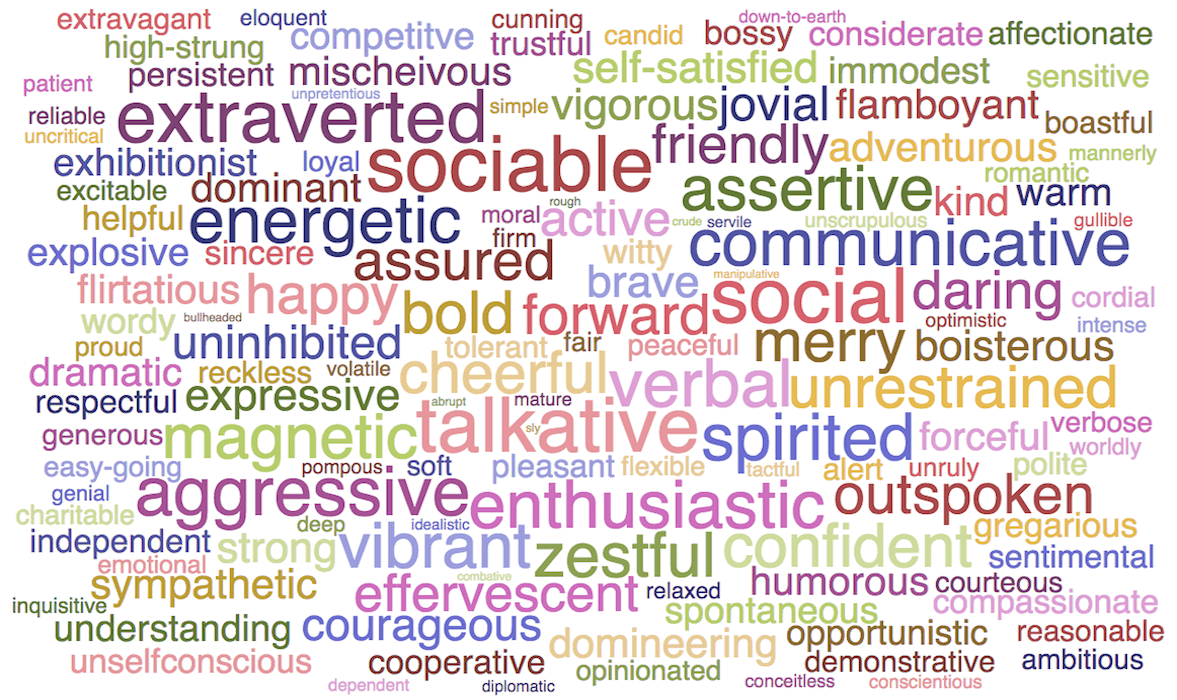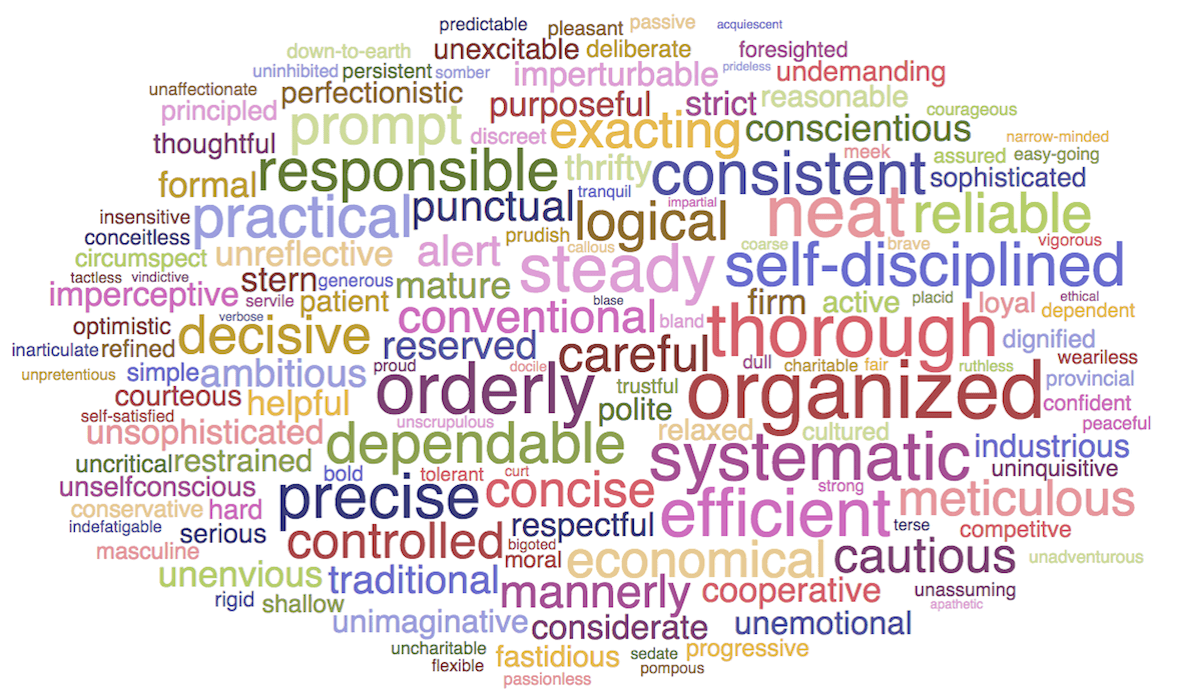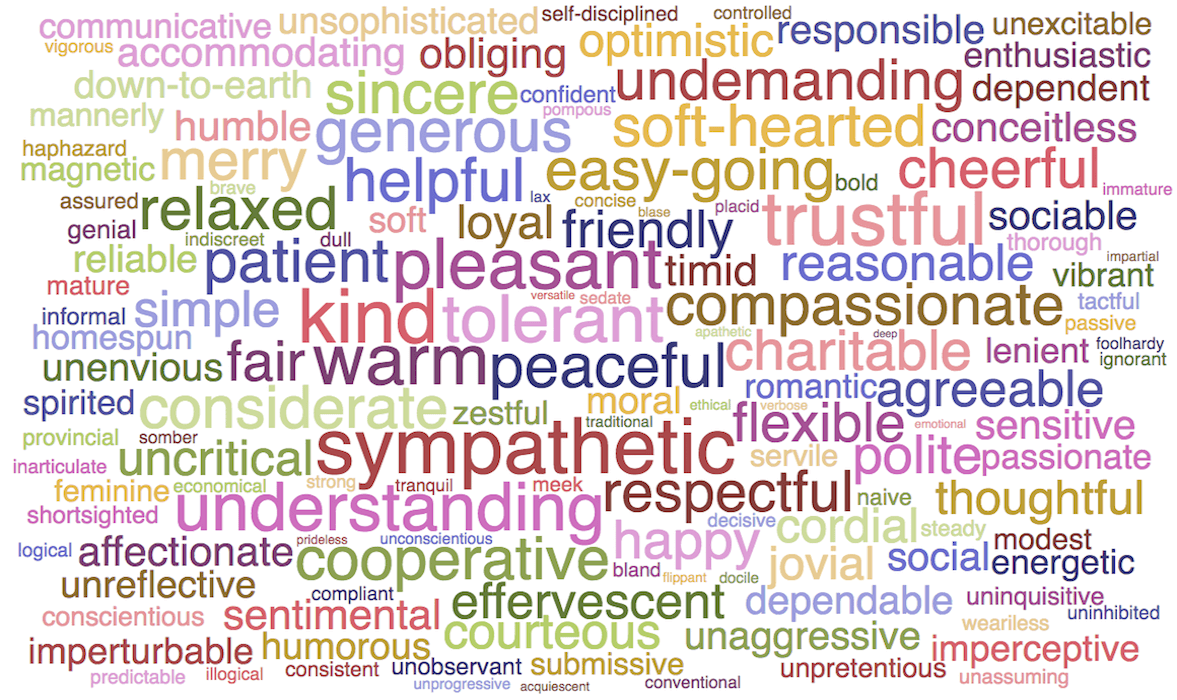 Create your Snapshot
Read each short statement below, and consider how accurately it describes you.
Describe yourself as you honestly see yourself in most situations, compared to other people you know.